How Often Should You Change Your Oil?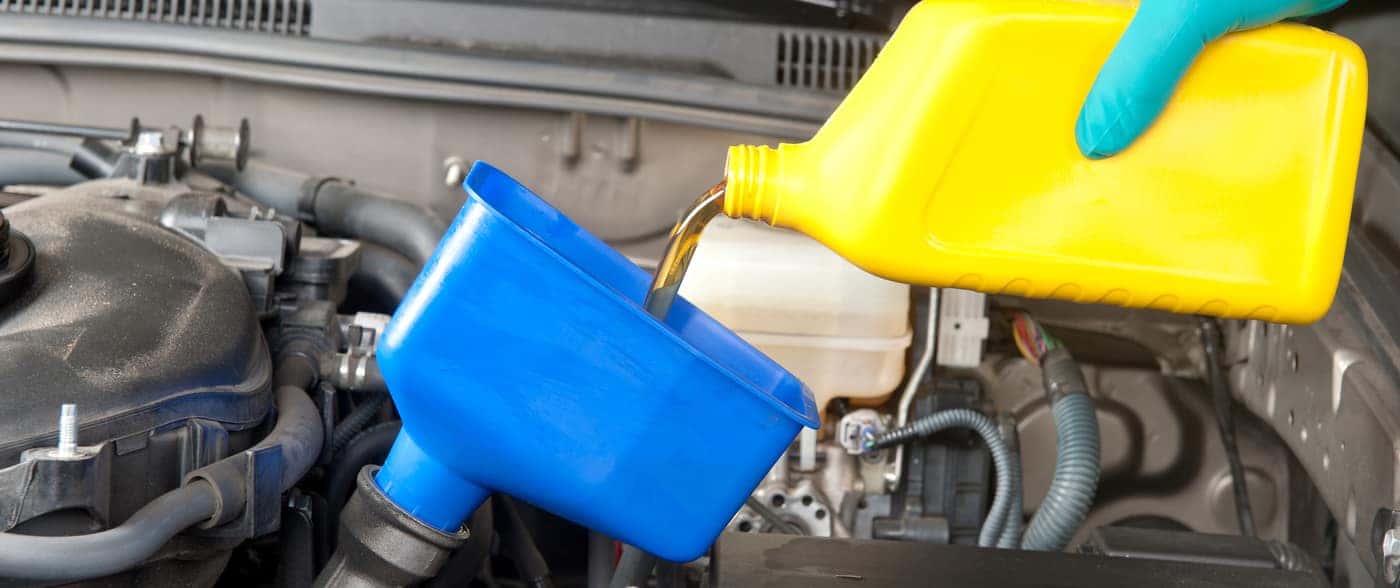 Most modern vehicles need an oil change every 7,500 to 10,000 miles. Keeping up with oil changes is an important part of maintaining your Nissan vehicle. Motor oil lubricates all the moving parts of your engine, preventing friction and regulating engine temperature — and regular oil changes ensure that the oil does its job properly. So how often should you change the oil in your Nissan sedan or SUV? Factors like oil type and you driving habits in Tifton can also impact oil change frequency. Read the guide below from Tenneson Nissan to learn more about DIY car care like how to jump-start your vehicle, and feel free to contact our service center for more car care tips!
How Often to Change the Oil in Your Nissan Vehicle
How often to change your oil also depends on your specific make and model, the type of oil your car requires, and your driving habits. Check your owner's manual for details, and consider these oil change frequency tips before you schedule service at a Albany-area Nissan dealership:
Consider more frequent oil changes if you regularly use your car for racing, off-roading, commercial jobs, heavy towing, or hauling.
How often should you change your oil if your car takes something other than conventional motor oil? Synthetic motor oil has fewer impurities than conventional motor oil, allowing you to go as long as 7,500 miles between oil changes.
How Much Does It Cost For An Oil Change?
The cost of an oil change depends on the type of oil your car requires. Check your owner's manual to find out which type your car needs to perform at its peak:
Conventional — Most vehicles use regular motor oil. It's ideal for light-duty, newer vehicles with lower mileage.
Synthetic — Synthetic oil costs two to four times more than conventional. Its higher viscosity offers extra lubrication and higher oxidation resistance, and it provides benefits like reduced engine drag and increased fuel efficiency. Synthetic is recommended for certain high-performance vehicles, but it's not the right choice for every vehicle.
Synthetic Blend — Synthetic-conventional blends cost more than conventional, but much less than full synthetic oil. They confer some extra lubrication and performance benefits.
High Mileage Motor Oil — Older engines can benefit from this option, specially formulated to increase efficiency, minimize seepage and leaks, and to reduce emissions.
Rely on Tenneson Nissan for Professional Oil Change Service in Tifton!
There's a reason that Douglas drivers rely on us for second-to-none Nissan service at a fair price. Our certified Nissan technicians use only genuine OEM replacement parts, and you can save even more with our exclusive service specials and parts specials. Get in touch today to learn more!
More from Tenneson Nissan
The 2021 Nissan Altima SR is a great new car if you're looking for a reliable Tifton commuter. An ample selection of tech and safety features means you're getting a premier driving experience that lets you zip around in comfort and style. The Nissan SR features are ready for you to read about them, so…

The Nissan Altima has always been a best-seller in the Tifton area with its phenomenal performance and luxurious style, and the latest 2021 Nissan Altima reviews prove that this sedan is just getting started. Featuring upgraded design and performance capabilities, the Altima is back and better than ever. But, there's no need to take…

Searching for an innovative, stylish SUV to enhance your daily commutes? Check out what the auto industry leaders are saying in their 2021 Nissan Rogue consumer reviews before arranging your test drive. Whether you're searching for Nissan Rogue Sport reviews or are just seeking an overall picture of the 2021 Rogue, you'll find what you're…